If you didn't know, I am a TV show junkie and sometimes I spend days where I binge watch series that I like and on the side note of that, I also watch a lot of movies which brought me into making a blog post about underrated films that are definitely worth your time. Here's a list I've made and hope you'll appreciate them like I have.
All the films are quite new (not really) but nothing before 2012.
6.Stoker
The photo is indeed creepy. That explains this movie very well because it's a thriller movie. Trust me, I do not like the thriller/horror genre because I am a scaredy cat myself but what I liked about this movie is the production design, I just really have a thing for vintage looking sets and I really like how the girl in this movie dresses up and how she puts on the best poker face. The story isn't that good, it's about another psychopath and I've been noticing there is an increasing number of psychopath-thriller movies. Does that really happen in America? peculiar thought but just a little curious. The movie has good casts, not to mention Nicole Kidman as one of the main characters of this movie who I totally adore so much.
5. Upside Down
I really like movies that have original concept and I thought Upside Down is pretty original since I have not seen/heard of a movie same as this except as usual, the love story will always be cliche but besides that fact, I really liked it nonetheless.
I'm not the biggest fan of sci-fi movies as well but this movie is very well depicted about the social statuses of the world we live in, how there's a very big gap between the high and low classes of the society except that it was shown in a very creative way where "up" the economy is well and people aren't struggling, they have decent jobs and more than enough for themselves. Their environment is classy, on the other hand "down below" is depicted as filthy place, no progress in their jobs, they don't live in nice cozy houses but in industrial looking spaces with unfinished ceilings/floors and etc and then these two people who live in different parts of this world falls in love and blah blah, they find their way to each other and then they have a baby. *yawns
4.. Celeste and Jesse Forever
I know the title sounds so cheesy, especially with the forever in it. I mean really, can it be more cliche? but this movie was actually a complete shocker to me because I became so engrossed with it and I found myself in tears (haha embarrassing but whatever) I've never liked a rom-com this much. I really don't want to spoil the movie so I'm trying my best not to blurt out parts of it but just a short view on what this film is about, a young couple who got divorced but are trying their best to remain friends. Probably another thing why I really like about this movie is because Celeste kind of reminds me of myself so yeah, there's that but to be honest, this movie is very realistic, it doesn't give you the illusion of love & getting your hopes up and that's the best part but when I let some of my friends watch this, they were like "what?! that's the ending? this movie sucks" if you're a hopeless romantic this movie is definitely not for you but for realist, go ahead indulge yourself.
3. Short Term 12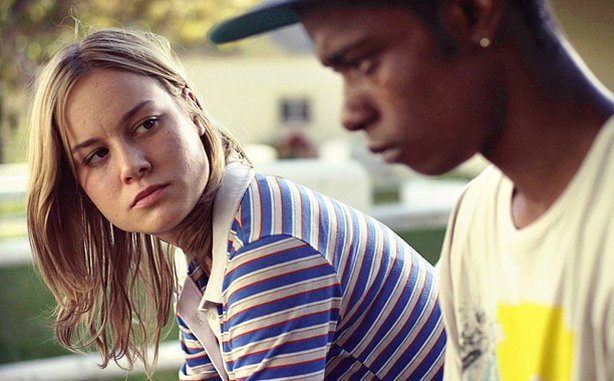 The first movie that I've watched where Brie Larson starred in was 21 jump street and I've been seeing a lot of her since then, I have to say she nailed this one. I like actors/actresses who have a diversity in the characters that they play unlike Miles Teller (e.g. movies 21 & over, spectacular now,etc etc) who I've seen about 4 movies that he's in and he has the same character in every single one, he plays this #YOLO guy, partying all the time guy in most of his movies which isn't really bad thing but I mean, we don't get to see his skills. Anyway enough about Miles Teller, I'm talking about Short Term 12. If you watch this film, you'll really get that indie film feel or maybe just to me. Sometimes the focus isn't right and camera's sorta shaky which isn't a problem for me because I find handheld camera effect really nice but it also depends on how it is portrayed. The story is about kids who are depressed/abused living in one place called short term 12 and idk, I just like movies/books about sad people like It's Kind of A Funny Story by Ned Vizzini because I like sad people, they're interesting.
2. The Book Thief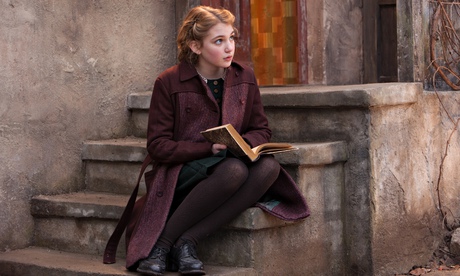 This is actually a film adaption of the book written by Markus Zusak and oh-my-gosh it is absolutely astounding. How the film was made is just perfect but really I don't know how to write reviews and shiz. All I have to say, is that this movie is definitely worth watching, it's pretty long but you'll be surprised to be enjoying your seat while watching it. I really love the characters, they're all so nicely played and the colors of the movie, fits in well with the feel of it.

A little scoop on the movie, a young girl who got adopted by a really kind hearted old man and a woman who blabbers a lot (such description, man do I suck at these things) who eventually became thirsty for books but at first, she didn't know how to read and write because she was very unprivileged till her foster father taught her how to read, she started stealing books also as an act of rebellion from Hitler's book burning on his birthday then one day, this guy named Max who is a jew stayed with them and hid in their basement for 2 years after that he went away so that Hans and his family would no longer be in danger, at the end of the story, they all die except for Liesel hahahaha I love spoiling and I love the ending because they all died. I do sound like a complete sadist...
After watching this movie, I got super curious why Hitler wanted to kill the Jews, clearly I haven't been listening to my history classes but I don't think we've discussed much about Hitler either but luckily, I'm in the generation where knowledge can be found as easy as 123. As what I've read Hitler wanted to kill the Jews because they were the reason why they lost World War One which is just insane.
So for my top pick...
1. The Grand Budapest Hotel
As what I've said in the upper part of this blog post, I like vintage looking movies and The Grand Budapest Hotel is one of the best of Wes Anderson yet! Don't get me wrong I love all of his films but I was just really surprised he used academy ratio in this film which I haven't seen in such a long time now, it completely finishes the vintage feel of this movie. Wes Anderson NEVER fails me. If you wanna watch more of his films I would highly recommend The Royal Tenenbaums, Moonrise Kingdom and Fantastic Mr. Fox but really all of his works are amazing. The art direction in this movie is ravishing, everything in this movie is just perfect. The set, the production, the characters and not the mention the cinematography.

The movie is about a conceirge in the grand budapest hotel who meets Zero, the lobby and becomes a great friend of his. It tells about a fight of getting the fortune of this old woman who had passed away and also a painting that was legendary.
Another thing, I've noticed in Wes Anderson films is that they hire the same actors. Bill Murray has been in tons of his movies and so is, Owen Wilson and his brother, Anjelica Huston and many more.
So this is the end of this post, I hope you like the films I recommended.
XX, Monica